LaForge Encore Theatre Company
Corporate Identity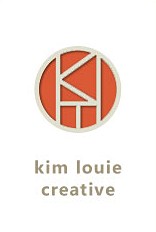 LaForge Encore Theatre Company's unique and artistic identity was created by Kim Louie of Kim Louie Creative. Kim did a remarkable job getting to know our organization and creating a design that truly and beautifully represents us.

Our Logo
Carol LaForge has spent over 35 years producing plays in Tooele. She has built up a strong audience membership. Her name is synonymous with quality theatrical productions. Having a community theatre organization named after her simply makes sense. But there is more to the name LaForge that you may find interesting.

La Forge is French for 'the fire or hearth' and that meaning played out well in what our organization stands for. As Kim did some background research for us, he found that the phrase "the fire within" was often used by people to describe how they felt about theatre. Kim combined the meaning of the name with theatre fans' 'burning passion' to come up with the flames that are the signature element in LETC's identity.

Now, take a close look at those flames. You may notice that the flames take on the aspect of two hands applauding. Theatre goers world-wide show their appreciation by clapping their hands. Kim thought that the representation of an applause would quickly identify our organization as one focused on performing arts.

Kim also acknowledged that the first two words in the name of our company are French. With that in mind, Kim created a beautiful 'Old World' feel with our logo by using an artistically flourished font and a rich aged parchment background. These elements combined with some wonderfully subtle design elements have created our unique corporate identity.

Thank you, Kim, for your creative and thoughtful contribution to our organization.